6 Most Instagram-Worthy Spots to Visit in Abu Dhabi
"A picture paints a thousand words." This adage is probably the reason why Instagram is one of the most used social media apps today.
The platform allows users to capture and share the beauty and essence of a scene. It has also become a channel featuring unparalleled attractions, which is basically how the word "instagrammable" came to be.
There are many photo-worthy spots in the United Arab Emirates, and the country's capital has several of them. Try the following six most instagrammable spots and places to visit in Abu Dhabi to enrich your trip and social media presence:
1.  
Ferrari World Abu Dhabi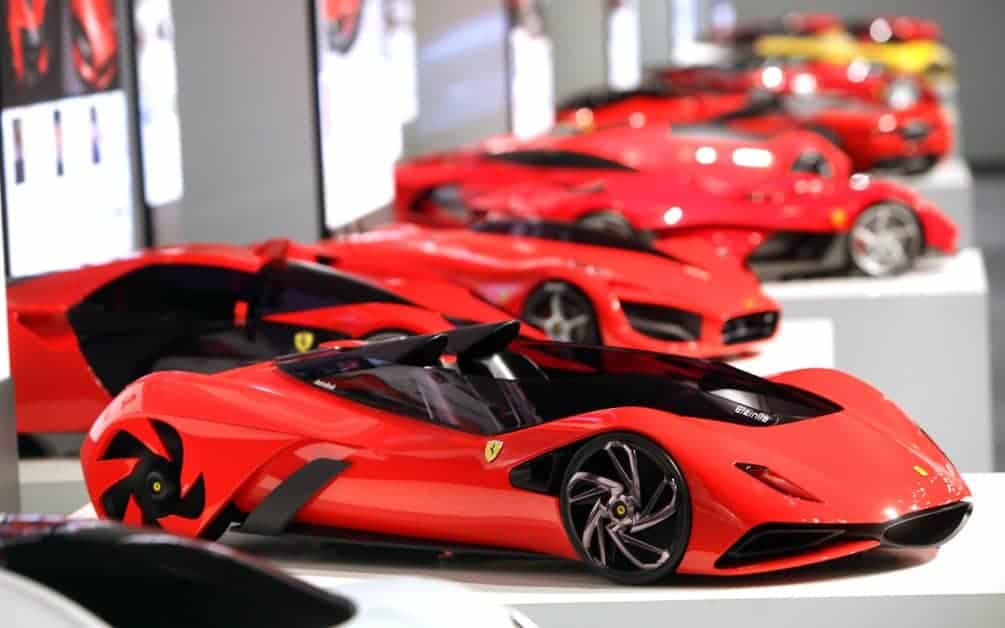 Deemed one of the most popular theme parks in Abu Dhabi, the Ferrari World offers a luxury driving experience in the UAE and some of the best sights in the country.
Take the mock 1962 Ferrari 250 GTO display, for example. Once considered the most expensive Ferrari sold at an auction for $38 million, it attracts tourists and automobile enthusiasts from all over the globe.
Aside from that, this Yas Island theme park is also home to record-breaking attractions, including the world's fastest rollercoaster. Formula Rossa runs at a surprising 150 miles per hour, reaching its top speed in a matter of seconds.
Flying Aces, the world's tallest rollercoaster track, can also be found in Ferrari World Abu Dhabi, along with other rides and attractions that make up a total of 37 adventures you'll want to try with your family. Some of them include instagrammable experiences, like simulated car racing, karting academy, and pit lane challenges.
The place also has its very own little Italy, which pays homage to the hometown of the brand's founder and famed race car driver, Enzo Ferrari. They also have a cinema where you can learn more about his illustrious career and life.
2.  
Sheikh Zayed Grand Mosque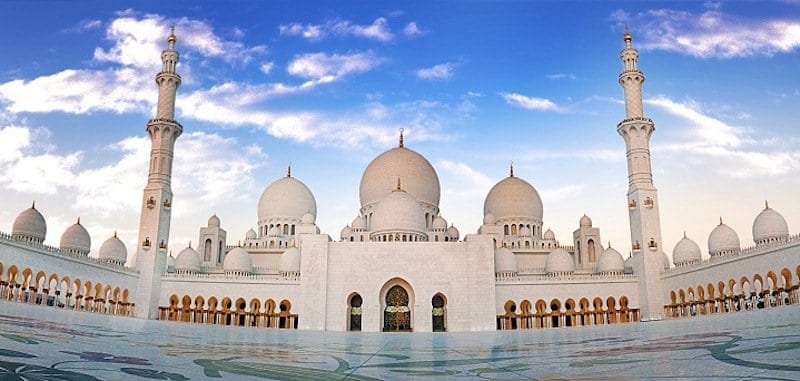 Many tourists consider the Sheikh Zayed Grand Mosque the primary reason they wish to visit Abu Dhabi. This isn't surprising at all as the architectural wonder is even more jaw-dropping in person, making it worthy of being dubbed an Instagrammable spot in Abu Dhabi.
The entire structure is considered the largest mosque in the country at 30 acres. It is quite well-known across the globe that over 41,000 people visit it every year.
The mosque is open to visitors almost every day from 9 a.m. to 10 p.m., except for Fridays.
When visiting, make sure you heed the dress code. Men should avoid wearing shorts, while ladies should stick to loose-fitting skirts or long trousers paired with tops covering their decolletage and shoulders. Shoes aren't allowed inside the mosque either and should be left in the designated area.
3.  
Louvre Abu Dhabi
If you want to get inspiration for your next photo tour, you should consider heading to the Louvre in Abu Dhabi. Considered the first universal museum in the Arab region, the museum offers a healthy dose of art and culture worthy of being shared on Instagram.
While significantly smaller than the one in Paris, France, the Louvre Abu Dhabi is still a big hit on social media. Designed by Pritzker Prize-winning architect Jean Nouvel, the architectural marvel exudes a futuristic vibe with its dome of 7,850 stars composed of perforations that let light through in an awe-inspiring display dubbed as the "rain of light."
Driving or a taxi ride is the easiest way to get there, though public transportation is also available. Simply ride bus number 94 and get off right in front of the Louvre on Saadiyat Island.
You can visit the museum anytime between 10 a.m. and 8 p.m. on Tuesdays, Wednesdays, Saturdays, and Sundays, and from 10 a.m. to 10 p.m. on Thursdays and Fridays. They are closed on Mondays.
Though you can visit anytime within the given schedule, it would be best to head there early to avoid crowds.
4.  
Yas Water World Abu Dhabi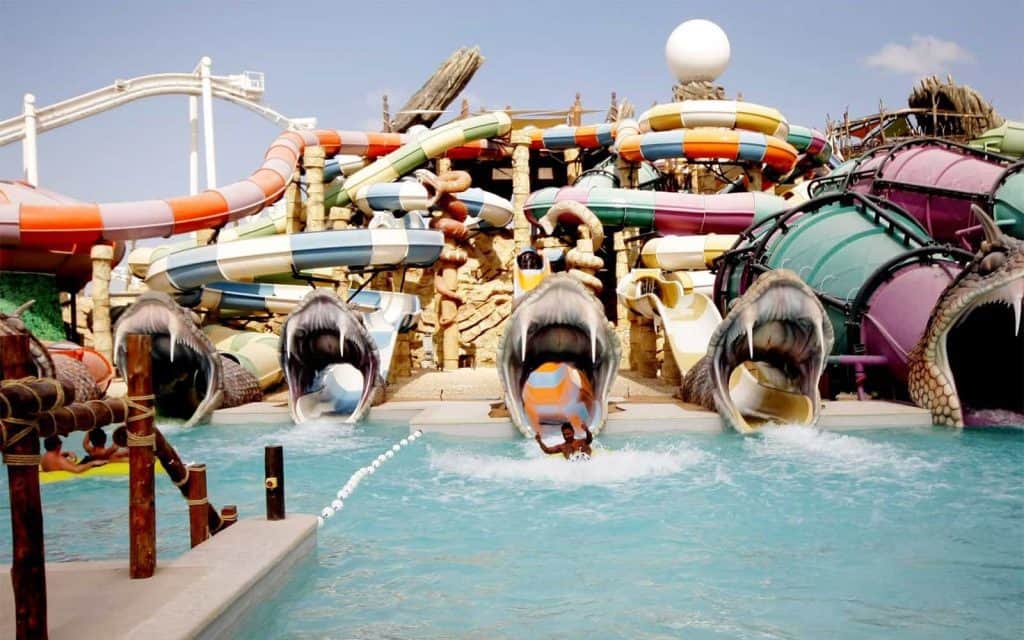 Yas Island is somewhat similar to Sentosa of Singapore – an island filled with numerous entertainment options and facilities that cater to visitors from all walks of life all over the globe.
One of the reasons why Yas Island is considered a top Instagrammable destination in Abu Dhabi is its amazing water theme park that lets you cool off from the hot summer sun and offers the ultimate entertainment for the whole family.
At Yas Waterworld Abu Dhabi, you'll be reminded once again of the island's unique perspective on fun. Like most of the island's approaches to tourism, the waterpark goes a step beyond convention to provide one-of-a-kind rides and attractions, including:
The biggest surfable sheet wave in the world.

The first-ever hydromagnetic tornado river raft.

Waterslides with inner tubes.

Water-based freefall slide.
Most rides in Yas Waterworld Abu Dhabi are colossal, which means you may need to set aside one full day to get to everything you want to try out. While you're at it, be sure to capture your best moments on camera to immortalize not just the beauty of the park but also the unforgettable time you spent with your loved ones.
5.  
Liwa Oasis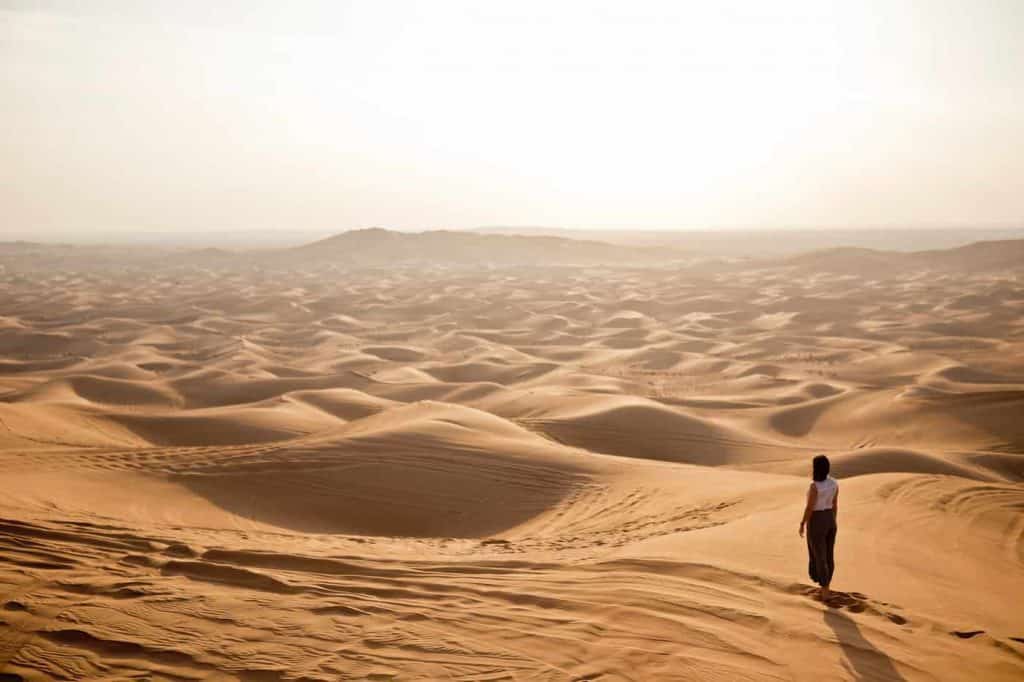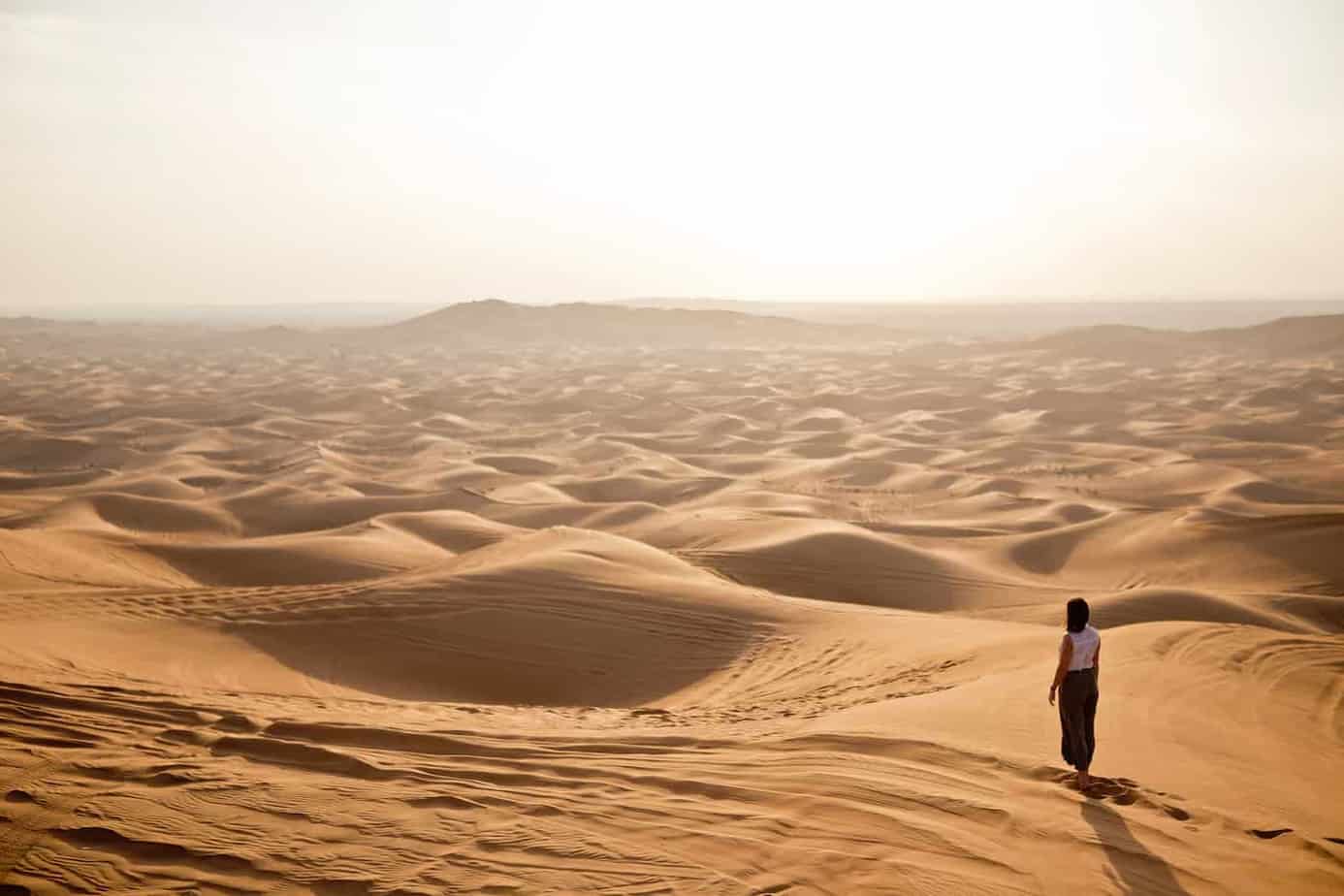 Considered one of the finest spots to escape the city, Liwa Oasis located just south of Abu Dhabi offers a relaxing desert scene. By simply changing the terrain, anyone wanting a break from the clichés of nature tours would definitely feel reinvigorated by the unique beauty of the largest sand dunes in the world.
Besides that, you can look forward to many Instagram-worthy adventures in the desert, including:
Hot air balloon rides
Dune bashing
Camel-back rides
Sand surfing
After indulging all day, you can take a few minutes and snap selfies with your companions with Jebel Hafeet peak as your background.
6.  
Warner Bros. World Abu Dhabi
A big fan of Bugs Bunny, Superman, Batman, and Wonderwoman? Have them grace your Instagram feed by adding Warner Bros. World into your Abu Dhabi itinerary and capturing scenes of another famous theme park on Yas Island.
As its name suggests, Warner Bros. World brings together many Warner Brothers characters into one family-friendly theme park. This awesome park is divided into six sections, each offering something unique. Among these areas, you'll find:
Batman's Gotham City
Bedrock, the home of the Flintstones
Superman's Metropolis
Warner Bros. World has nearly 30 memorable rides and attractions, including live entertainment and rare encounters with some of your favorite WB characters.
Of course, the park has no shortage of gastronomic wonders, with themed restaurants serving quirky international cuisines to the guests.
Everything here is Instagrammable, so be sure you have your cameras and mobile phones fully charged and ready to snap pictures on-demand.
Tour, Snap, Upload
Your tour of Abu Dhabi will not be complete without pictures to remember the trip by.
Take wonderful photographs when you visit these Instagram-worthy spots and tell the whole world about the experience.