Desert Safari Private Tour,Dubai
The private tour desert safari would be a thrilling idea to spend your vacations in Middle East countries. Dubai and Abu Dhabi are two cities of the UAE (United Arab Emirates) famous for their endless sandy deserts.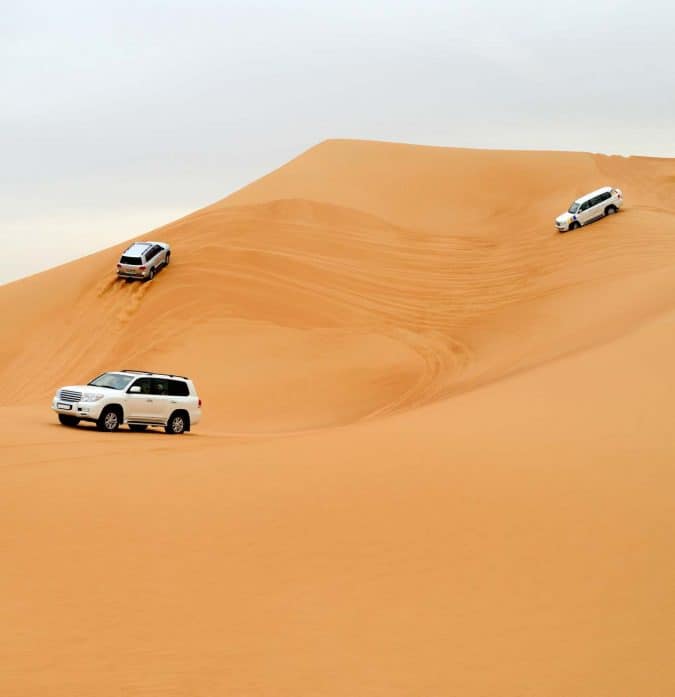 Plan for a rough and fun desert safari ride in Dubai and experience the sandy and uneven roads on SUV 4X4 wheels. You need a half day to enjoy this amazing ride alone, with your partner, family, friends, or even colleagues.  
But make sure you plan for this amazing trip in the season to enjoy every moment of it. Choose the perfect calendar days to enjoy your private desert safari tour. You can avoid certain days as in extreme weather conditions, sun strokes can harm your health in the deserts, and during the peak winter season, you can experience a huge crowd in Dubai and Abu Dhabi.  
Desert Safari Private Tour
A Desert safari private tour is a unique idea to spend your time while trying out something daring and thrilling. On desert safari, you will have a ride on the specially equipped 4X4 SUV. You can try out various desert sports activities like; sand slides, sand bike rides, sandy rough road rides, and many more.
You can plan for a day desert safari ride or an evening desert safari ride at your convenience and comfort. Though, a combined plan would be more productive as you can add more activities to your desert safari tour.
What To Expect From The Desert Safari Tour?
Well! The most exciting thing would be, don't expect anything but experience every surprise of the tour. Believe me, you don't want to spoil the excitement and thrill. So, it would be great, if you can just be a part of the process.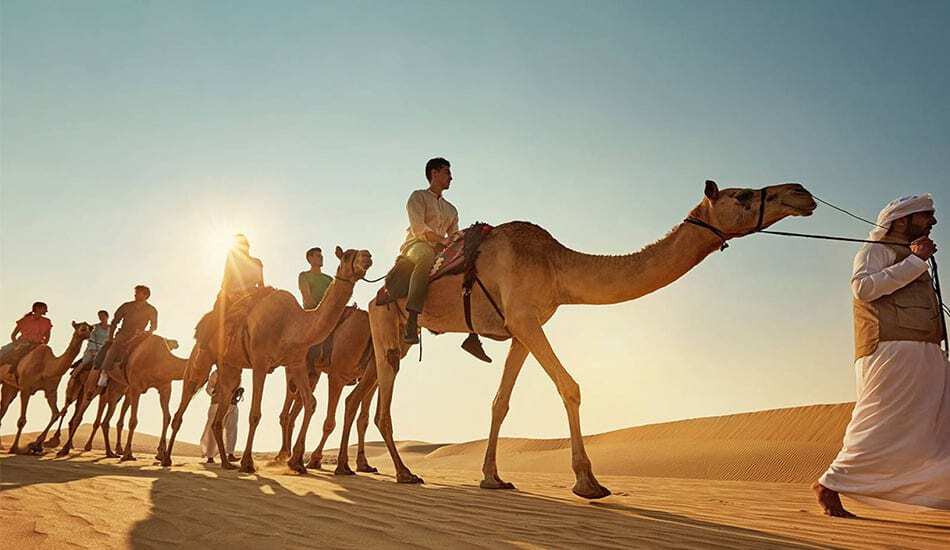 Though you can expect an extremely rough fun ride, dry & sandy roads, unparalleled desert sports activities, and camel rides followed by many other mind-blowing activities.
Add-Ons For Dubai Desert Safari Tour
If you have planned for a desert safari private tour of Dubai or Abu Dhabi or combined, you can add more fun activities to it;
Desert Camel Ride
If you love trying things differently, then you would love experiencing the desert camel ride. On the roughest roads of deserts, a camel ride is the smoothest experience to do. Camel riding in the natural environment makes a difference.
Desert Sports Activities
Add some breathtaking desert sports activities to your private desert safari tour. You can choose from a list of activities to do in the deserts; Dune Bashing, Desert Cycling, Desert Ski, Desert Board, Desert Kite Sports, and many more.  
Belly Dance Performance
Belly dance has been the center of attraction of all the desert activities under this tour. You can experience and enjoy watching mesmerizing belly dance moves of Arabic beauties. You will never forget this admiring performance.
Late Evening Desert Bonfire
An evening desert safari tour can't complete without an evening bonfire activity. Desert sand gets cold in the late evening, and a desert bonfire compliments the weather perfectly. You don't want to miss the opportunity.
Lavish BBQ Dinner
Food is the most important factor of any tour, Dubai & Abu Dhabi offer the most delicious and rich in taste food to visitors. You might have tried smoky food at various restaurants and food joints, but you don't want to miss BBQ in Dubai City.     
Local Guidance For The Private Desert Safari Tour
Before you board on the ride of desert safari, you are advised to do little preparations;
You are advised to carry all the necessary medicines in your bag for any uncertainties.

Dubai and Abu Dhabi are having extreme weather conditions, so you should intake an appropriate amount of water. You need to carry water bottles on the desert safari ride too. 

Wear sand boots and a sun hat to keep yourself protected against sun strokes. 

Before you go out for a desert safari tour, have something but avoid oily or fried food. 

If you are trying desert sports activities in Dubai or Abu Dhabi, wear safety gear beforehand. 

You should buy a local city map for self-navigation, it will help you to locate the internal connecting roads and targeted destinations.

If you have any allergies to sun rays and sand heat, then you should avoid the desert safari tour.

Carry your SOS medicines along on this trip, if you have any major medical conditions.   
Get The Budget-Friendly Desert Safari Tour Packages
The biggest challenge in planning the perfect private desert safari tour is the COST. But what if you get everything you want on this trip under your set budget? Hire a professional travel agency to plan your private desert safari tour to Dubai city. You can opt for customized desert safari trip packages. It will be convenient for you to work out the plan by getting your tour customized based on your needs, demands, available dates, and preset budget. So, decide your budget for the desert safari trip in the first place.  
Conclusion
If you have fixed the calendar dates enjoy a private desert safari tour to Dubai and Abu Dhabi. You should connect with a trustworthy and highly professional travel planner. Discuss your priorities and things you wish to try in the deserts. 
You are about to unleash one of the most exciting travels of your life that you will cherish for the rest of your life. 
It is easier to select a travel package online and make the payment for your private desert safari tour through various online payment methods. Book Your Tickets Now!