The Beautiful Business Centre of the Galleria in Abu Dhabi
Abu Dhabi is one of the most developed emirates and the capital city of the United Arab Emirates. The city has emerged as one of the major tourist attraction spots in the past recent times. Being an ultra-modern city in the United Arab Emirates, Abu Dhabi is renowned for its modern, luxurious, and air-conditioned malls. Some of the famous malls of Abu Dhabi are Yas Mall, Marina Mall, Abu Dhabi Mall, The Galleria, Al Raha Mall and many more. Among them, the most exclusive one is The Galleria.
About The Mall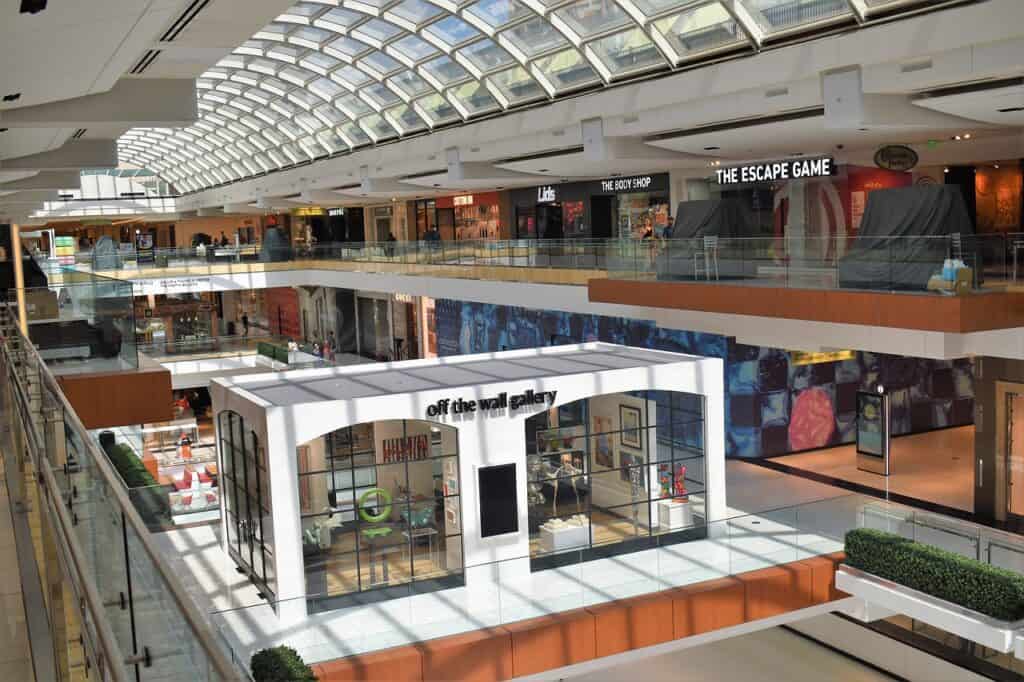 So far our experience goes with global tourists, more people are interested in visiting the big Abu Dhabi shopping malls. As a matter of fact, the finest shopping malls of the city is not only mere buying and selling centres. These are centres of fun and amusement activities. Shopping malls in Abu Dhabi have some of the finest dinner houses, cafeterias, restaurants, pubs and other eateries. Talking about the Galleria, the journey to Abu Dhabi is not complete without visiting this famous mall. This mall has an array of different stores. There are a variety of restaurants which will satisfy your taste buds. The Galleria in the heart of Abu Dhabi is, in fact, a fashioned destination for luxury shopping and fine Arabic dining. This Central Business District holds pride in hosting all the top global brands. The Arabic-style glass building restaurants attract fine diners visiting the city.  It has over 130 brands hosting their outlets here. 
Location and Establishment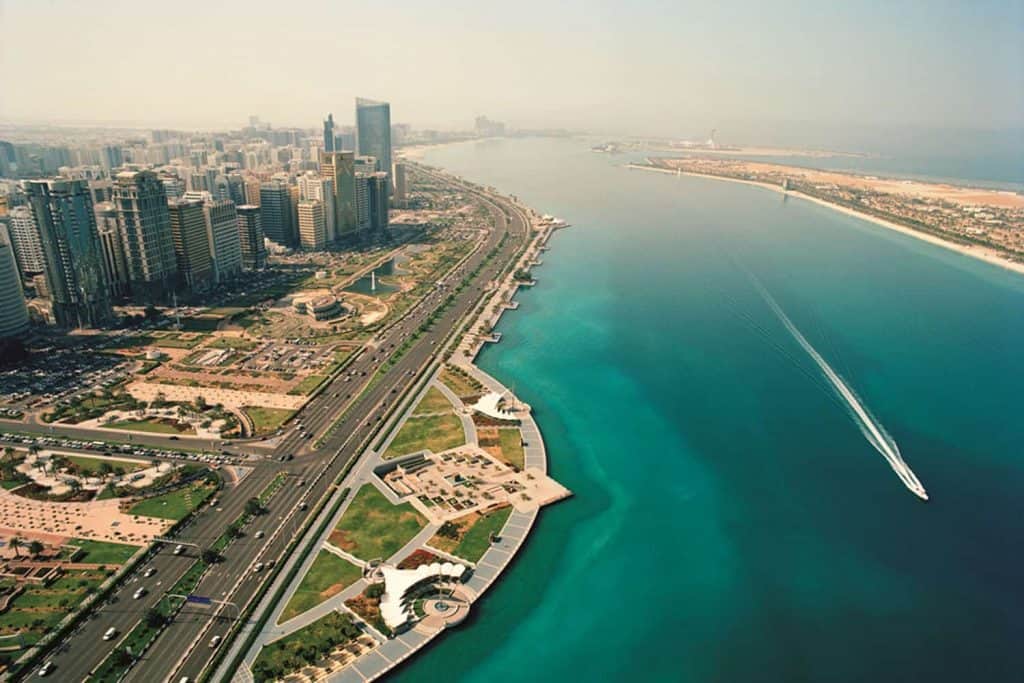 The Galleria is situated on the Al Maryah Island, Abu Dhabi. It is established on an incredible waterfront walkway. It opened its doors to the public in August 2013. It is an extravagant experience if you want to go for shopping and dining. 
The Galleria is located in the centre of International Financial Hub of Abu Dhabi. It offers a stunning view of Abu Dhabi Skyline. The Galleria was the outcome of the far-sighted alliance between Gulf related and Mubadala's Real Estate and Infrastructure unit. As a result of this collaboration, an opulent retail store and dining destination has emerged. The Galleria is based on a very simple principle i.e. to shop, dine and discover. Shop to your heart's content, dine to satisfy your hunger and discover any upcoming events there.
The incredible Galleria covers a total area of 33000 sq. metres. This enormous development is distributed between 2 levels. There are over 130 retail stores. These retail outlets are widely spread across two levels. The main characteristic feature of this mall is that it is an Arabic style glass building. The glass building emphasizes its distinctive and exemplary sculptural glass and steel atrium rooftops.
The Galleria is the most palatial, airy, fashionable and modernized mall. There are both licensed and non-licensed restaurants and café. These restaurants and café are mostly run by the head chefs. The head chefs plan all the menu as per his personal taste. He uses uniquely sourced ingredients. These types of restaurants are called 'chef-driven restaurants'. 
Brands Available At the Galleria
From Burberry to Katakeet, This modern mall features almost all posh global brands. It has ranges starting from Dolce & Gabbana, Jimmy Choo, and La Martina to Bvlgari, Alexander McQueen, Michael Kors, Dior, Aspinal of London and many more. You get every luxurious brand having their outlet here in this gorgeous shopping mall. The architecture, glasswork, and lighting of the mall make it look absolutely stunning. 
The Galleria presents a variety of different retail categories which include luxury fashion, accessories, bridge attire, fine jewellery, watches, beauty related products and young contemporary fashion brands.
Cuisines to Try At the Galleria
Abu Dhabi is heaven for all foodies. The Galleria presents an extensive variety of delicious international dishes. This spacious mall includes some world-famous restaurants like Zuma, Magnolia Bakery, La Petite Maison, Robertos, Maison, Nusr Et, Almaz by Momo, 99 Sushi Bar, Biriyani Pot and Loca. Come over with your friends and family to enjoy a cup of coffee or meal. These restaurants and café offer a great view of the waterfront promenade.
You get all global cuisines prepared by world's best chefs here. Be it vegetarian or non-vegetarian, the Galleria business centre is a paradise for all food lovers.
Parking and Other Miscellaneous Information
The Galleria is opened from 10:00 am to 10:00 pm. A few restaurants remain open till late in the night. Parking is not an issue in this mall. There is ample space for parking vehicles. There is also an option for Valet Parking. It is offered by some restaurants and stores in the mall. Parking during weekends and Public Holidays is absolutely free of charge. From Sunday to Thursday the parking fee beyond 1 hour is chargeable. However, the maximum parking fee for a single day is AED 20.
Rules and Regulation of the Business Centre
This spacious and modern mall has some strict rules and regulations. These rules are made to assure every visitor a pleasant stay. Every tourist visiting here should wear clothes that cover their knees and shoulders. No public display of affection and pets are allowed in the mall premises. It is a no smoking zone. Alcohol consumption is a punishable offense inside the mall. The whole of Emirates is very particular about the respect and privacy of women. No violence of laws related to the protection of women is tolerated in any of the Emirates. No wonder, the Galleria maintains every regulation related to the serenity of the shopping mall.
Concluding Words
The Galleria showcases an opulent collection of couture and fine jewellery brands along with exclusive and high-quality dining. Add this mall in your itinerary in your next Abu Dhabi trip. Apart from a variety of shopping, the Galleria mall offers to satiate your taste buds. The ambiance of the mall will keep your kids entertained also. There are a lot of fun activities for kids in this mall to keep them engaged and entertained for a longer period.