Expo Dubai UAE 2020
Expo Dubai is finally announced to take place in October 2020. It was earlier scheduled for the year 2020 but due to the pandemic situation worldwide, it was postponed. But the organizer will retain and promote all the brandings of 2020 due to promotional reasons. 
The BIE (Bureau International des Expositions) had planned this Expo Dubai UAE 2020 in Nov 2013 after Dubai was declared as host of the event. 164 Countries had participated in the bid for Expo 2020 whereas, Dubai won the bid by a majority of 116 votes. 
There will be people from more than 190 countries to take part in this expo including Africa and the Middle East. The event will take place covering more than four kilometers of the area near Al Maktoum International Airport. 
 The Expo Dubai UAE 2020 will majorly focus on the theme of "Shaping The Future Through Connecting Brains". You can also experience the sub-themes like; Mobility, Opportunity, and Sustainability. 
 Where,
mobility will focus on building the bridge between developed and semi-developed areas through better technological aid and administration. 

Opportunity will focus on every possible futuristic growth-oriented business industry and company. 

And sustainability will focus on major factors like education, employment, financial capital, governance, and various business industries.
Details Of Expo Dubai UAE 2020
You will be able to experience different special theme-based pavilions along with the pavilions of partners and organizations. 

The Expo Dubai UAE 2020 event will take place between Oct 1st, 2020 to Mar 31st, 2022. 

For the first time in the history of the World Expo, there will be different country pavilions that will represent various cultures and themes. 

You can get exclusive experience on the initiatives taken for space exploration like; UAE National Space Programme and Emirate Mass Mission. 

You can also experience and ride the futuristic automotive vehicles in the Expo Dubai

UAE 2020

. 

The program on humanity, dignity, equality, respect, economy, people, and the planet will be part of this event. 

You can see five tracks in this event; UAE vision 2017, Thrive Together, Live in Balance, Leave No One Behind, and Construct Bridges.

Innovative mobility devices on a spanning track of 330 meters underground and outdoor pathway can be viewed and experienced by the visitors.
Main Attractions Of Expo Dubai 2020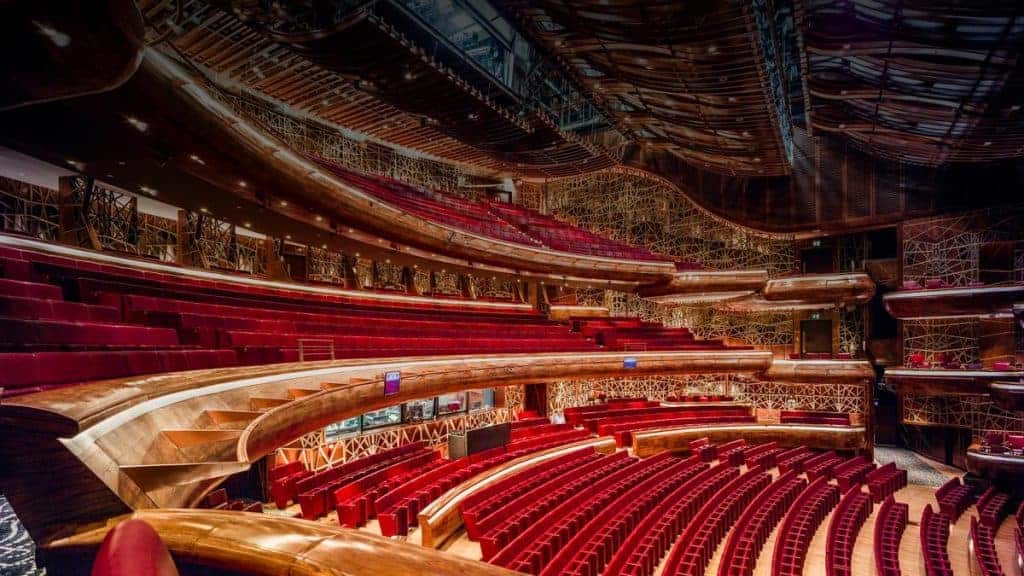 School students will perform in this event including; concerts, musical events, parades, street festivals, and stage shows. 

Experience various entertainment activities from Germany's pavilion; flash mobs, opera, Creatures' show at Al Wasl Plaza, pop theatre, and they have a robot band that will recreate Beethoven's art. 

Different themes for 10 weeks will cover all the expo events of six months addressing issues and challenges faced by humanity based on environment, economy, and cultures. 

Visitors can feel and experience the futuristic model of commercial aviation of 2071 in the Emirates pavilion as it will be the centennial year of the UAE.

You can experience the delightful and soothing music in the studio at the Jamaica pavilion. Apart from this, you can enjoy the cultural and art activities. Be the witness of beautiful calligraphies and messages. 

Enjoy the united voices for the collective messages at the UK pavilion. The pavilion is inspired by Stephan Hawking. 

You will love witnessing the richest and technically advanced architecture and structures of Dubai. The 360 degrees projection surface architectural landmark will be the highlight of the event. 

Visitors will love the arch-theme of the Belgium pavilion designed and structured by Assar & Vincent Callebaut Architects. 

Get thrilled as you visit the miniature world of different country pavilions, rainforests, and deserts. 

Participants and visitors can enjoy the delicious food of Arabic culture fusion with western cuisines from kebabs to pizzas.

In the

Expo Dubai UAE

, experience the food from Talabat Kitchen with robots. 

Take a ride in the largest lift that can carry 160 people at once at the Mobility district.
Expo Dubai is going to be a historical event that will mark its impression for ages. So, if you want to be a part of this epic world expo then you can buy its tickets online. It will be a really fun visit to Dubai this time from October 2020 to March 2022. Make sure you cover maximum country pavilions and other offered events at the expo.  
Travelplandubai.com offering a special 5 days private tour package covering Expo 2020 visit (https://travelplandubai.com/tour/dubai-private-tour-with-expo-2020/).