Top 5 Water Parks in Dubai to Cool Off During the Hot Summers
Dubai is the city of adventure! It is well-known that the city likes to do big things, and this fact holds when it comes to cooling off in the summer. Dubai is home to the biggest and best water parks in the world. Each water parks in Dubai is unique, offering experiences, adventures, rides, and slides that will ensure you have the best time. So, if you are planning to go to Dubai, here are Dubai's best water parks that you can visit to cool off during the summers:
Wild Wadi Waterpark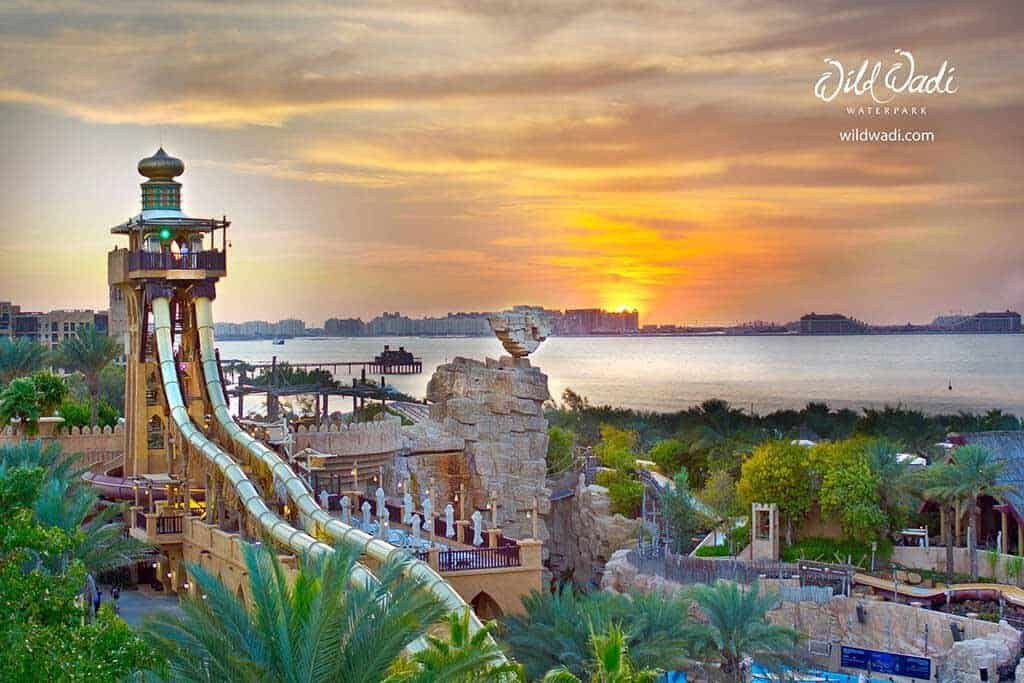 Wadis are beautiful water bodies that form in the mountains of UAE. Themed after these beautiful wadis, the Wild Wadi Waterpark is one of the best water parks in all of the Middle East. It is located in Dubai's Jumeirah region near Jumeirah Beach Hotel and Burj Al Arab. Wild Wadi Waterpark is one of the most famous Dubai water parks as it has been featured in The Amazing Race, The Amazing Race Asia, and The Amazing Race Australia. This has only fuelled the water park's popularity.
Wild Wadi Waterpark has some exciting rides and slides. Burj & Surj and Tantrum Alley are the best slides for families. They feature water bowls and tornadoes which are a lot of fun. The Jumeirah Sceirah is one of the world's largest freefall water slides that is guaranteed to give you an adrenaline rush. You can feel the same rush in Breakers Bay, the largest wave pool in the Middle East. Other noteworthy rides here are Wipeout, RipTide, FlowRider, and Juha's Journey. Juha's Dhow & Lagoon are dedicated spaces for kids with safe and enjoyable water rides. Wild Wadi Waterpark is an amazing place loved by tourists and locals alike.
Laguna Water Park


Laguna Water Park is the latest entrant in the list of amazing water parks in Dubai. It is located near the La Mer Hotel near the beach and has been attracting crowds of locals and tourists thanks to the amazing, new experiences it has. Rather than too many rides and slides, Laguna Water Park has rides and slides divided into 4 main sections – Surf, Splash, Slide, and Relax.
In the Relax section, there's a Cabana experience, Lazy River, and Infinity Pool where people can relax, enjoy the water, and have conversations with friends. In the Surf section, there's WaveOz180 Rider, which is one of just three in the world. The waves this machine makes are amazing. The Splash section has Aqua Play and Splash Pad, and the Slide section has Constrictor, Free Fall, Mad Racer, The Loop, and Manta. Laguna Water Park is a place where you can easily spend a day and have a great time with your family and friends.
Aquaventure Waterpark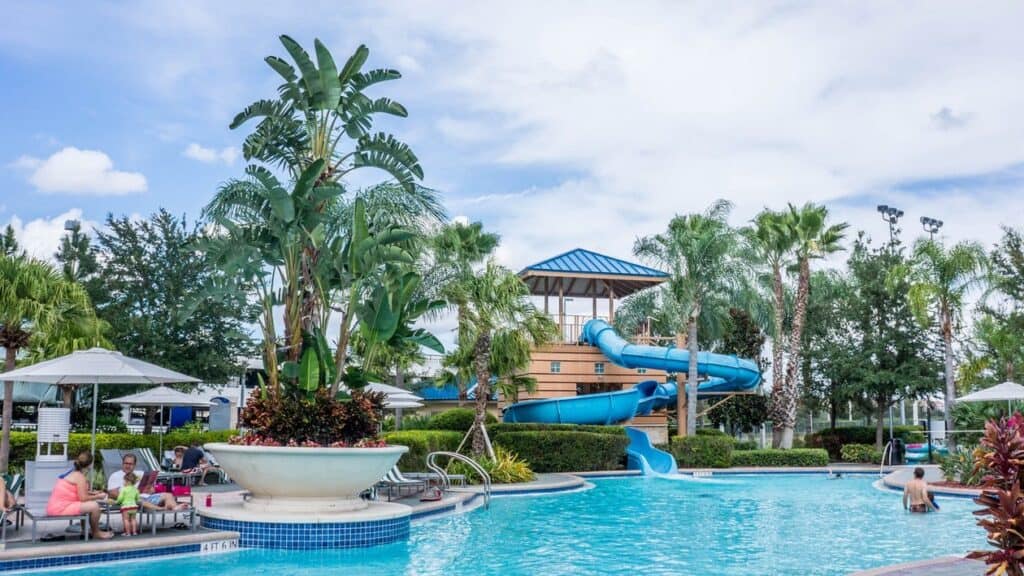 Imagine a water park where you can enjoy adventurous water, rides, and slides, and even see and interact with marine animals. Don't need to imagine such a place because it already exists. Aquaventure Waterpark, located in Atlantis, The Palm, is one of the best water parks in the world. This place is so unique and amazing that it even comes with a section of a private beach. Beat that! Aquaventure Waterpark is also home to the longest lazy river and over 105 water slides & rides, some of whom are world record breakers.
Aquaventure has adventures like Poseidon's Revenge and Medusa's Lair. There are also slides like Blackout, Shockwave, Raging Rapids, Zoomerango, Hydra Racers, Odyssey of Terror, Aquaconda, Slitherines, etc. One of the best slides here is the Leap of Faith. This slide takes you through a clear tunnel that goes through the shark and ray tank. Zipping through them is quite an adventure. If you want to get closer to marine life, you can also book a slot in the ray feeding adventure or Dolphin Bay to experience these regal creatures.
For kids, there's a special area called Splasher's Kids' Area. Here, there are many exciting slides, tunnels, rides, and tubes that are extremely safe for the kids to enjoy. Aquaventure has something for everyone. No wonder everyone calls it the best water park in Dubai.
Legoland Water Park 
What can be more fun than Legos? How about a whole water park made out of legos? LEGOLAND Water Park is a part of LEGOLAND Theme Park and is specially designed for kids between the ages of 2 to 12. Legos are the most popular childhood toys, and many adults today fondly remember them. Therefore, even adults will enjoy this place as their kids will be busy having fun, leaving them to relax and reminisce about their childhood Lego building fun.
One of the best things you can do with your kids is building a raft. Yes, at LEGOLAND Water Park, you can build a raft out of Lego blocks, and when you think it is sturdy enough, you can ride it down the LEGO River. This is quite a fun activity. All over the park, there are many long and steep singular slides that are perfect for adventurous kids. For toddlers, there's Duplo Splash Safari, which is a fun and safe place where toddlers can have a great time as it is safe and specially designed for them. LEGOLAND Water Park is a great place and after you are done here, you can also go check out the LEGOLAND Theme Park.
AquaFun Water Park 



It is guaranteed that you will not find a water park like this anywhere in the world. AquaFun Water Park is an inflated water park on JBR Beach. The inflated tube that is the water park spells out, "I Love Dubai". There are, in total, 74 activities that you can do in AquaFun Water Park. Each one is like a mini, fun little obstacle course that can end with you in the water. This water park is so much fun that it has become popular with young people who come here, enjoy the park and click some crazy pictures.
Now, you might think that a water park over the sea might be dangerous, but this place is quite safe. There are instructors and lifeguards all around, and all visitors are securely strapped into high-quality life jackets. So, you can let go of all your inhibitions and enjoy the crazy and eccentric AquaFun Water Park with your friends and family.
So, these are Dubai's best water parks. If you are in the city and feeling the heat, book tickets to any one of them and have a great time. You can also make a plan to visit these water parks. Dubai is an amazing city and you can experience all that makes Dubai special in these water parks.