What can you do at Dubai Desert Safari?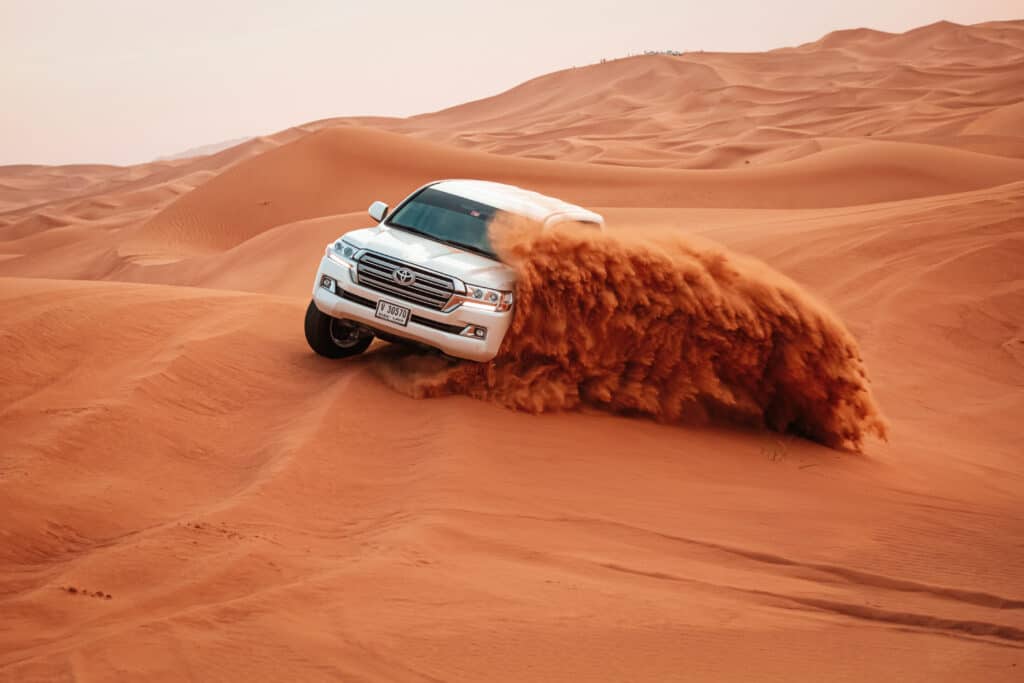 Dubai is the most toured city in the world, and once in a lifetime, you might want to visit this place at least once. With mesmerizing skyscrapers, Dubai Desert Safari is the place to visit at your leisure. 
Dubai may seem a hot place, but the Desert Safari won't make you feel it. Enjoy BBQ, glittering sky, and skateboarding. 
Moreover, the expedition of Dubai Desert Safari lets you have a vibrant feeling on the sand. It will be a thrilling, enthralling, and memorable journey on the Dubai Desert tour. 
The staff and the management are all honest and friendly with the tourist. They play no shenanigans. 
Furthermore, the desert covers more than 5% of land in the United Arab Emirate and have an area of a 225-square kilometer. 
Dubai Desert Safari Tour is a whole story to discuss; let's talk about some packages and venues visited during this excursion. 
Without further ado, let's dive into it. 
Dubai Desert Safari Packages 
Dubai Desert Safari has three primary packages; let's hear them. 
The basic package includes centralized bus pickup at a standard bus location. It costs around $13.6 (50 AED) per head. 

Advance package includes luxury four-door car pickup from your location, hotel, or home, anywhere. It costs around $26.95 (99 AED) per head. 

A premium package includes a camel ride, quad bike, and hotel pickup. It cost around $54.18 (199 AED). 
Moreover, there are packages like self-drive safari, Morning Desert Safari, and Overnight Desert Safari. They are exhilarating excursions for people like us. 
Best Experience in Dubai Desert Safari 
Dubai has much to offer to its tourists; however, the desert safari has something else to offer, which is perhaps the best experience you'll adore and remember. 
Let's read them respectively. 
1. Camel Ride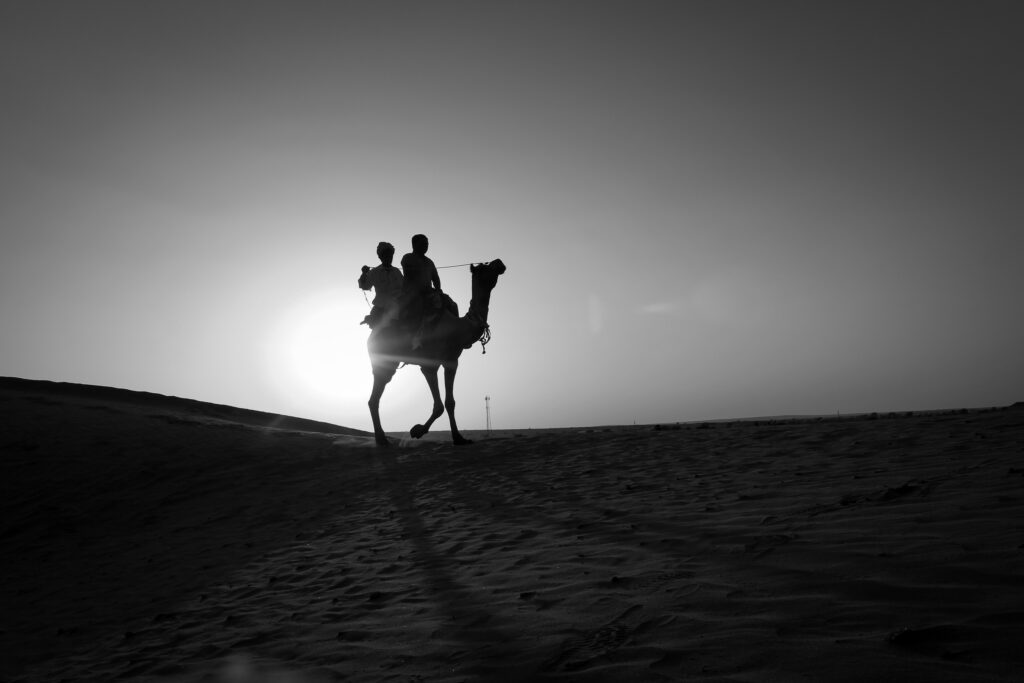 Camel ride in your local area may look humdrum. However, a 45-minutes ride on a camel on dunes is a vibrant expedition. People usually ride it in the evening time as they can experience the mesmerizing view of the sunset. 
The picturesque sand view is one of the most captured moments in the Dubai Desert Safari. 
2. Quad Bike Riding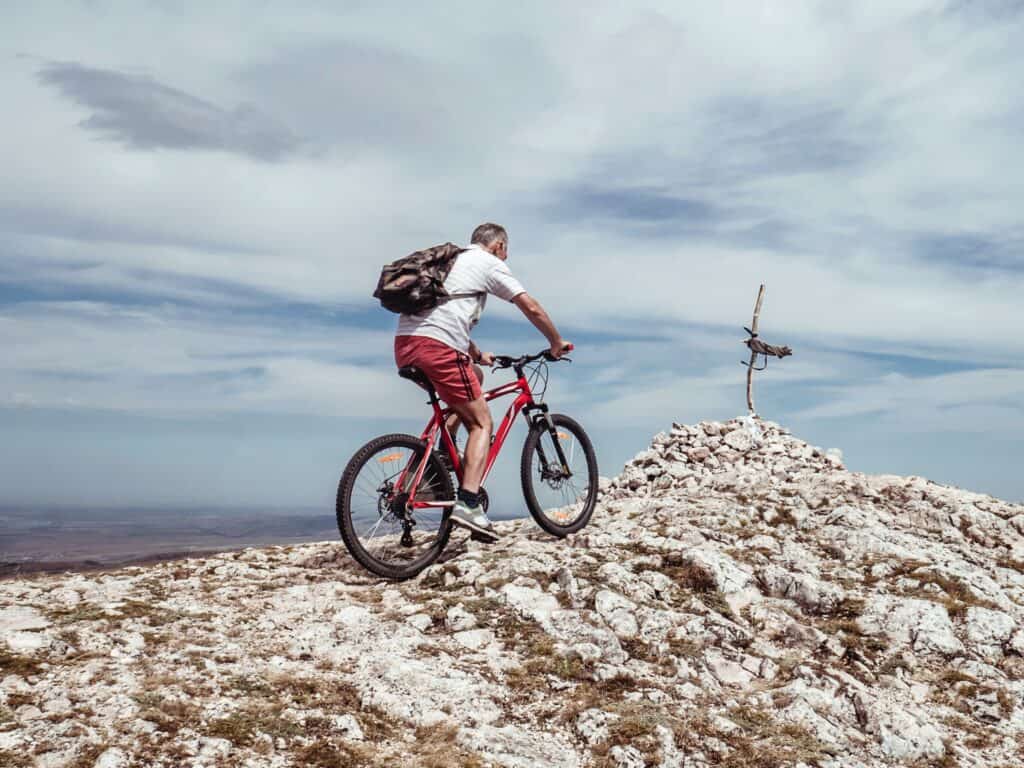 After camel riding, you would abet the Quad Bike riding on dunes. The bumpy and topsy-turvy terrains are dazzling enough to make your day an exuberant moment. The mesmerizing beauty and glimpse of sand won't stop you from capturing them on your device. 
3. Air Balloon Ride 
Who doesn't want to have a look all over the desert? The monumental Air balloon provides you with this opportunity. It is included in Dubai Honeymoon Packages, a memorable moment for new couples and beneficial. 
It's 400 feet above expedition, where you'll imagine yourself as a cloud roaming above the surface of the desert. 
Facts about Dubai Desert Safari 
The camel ride and exquisite dune bashing sound are all good, but there are more interesting facts about the Dubai desert safari. 
So, let's continue reading our article. 
The Dubai Desert Safari is not only designated for tourists, but locals can also admire and enjoy this excursion. It means that the desert doesn't generate income from tourists but from locals. 

There isn't only 4×4 dune bashing, but as we mentioned, there are quad bike riding, camel riding, sandboarding, and dune bashing, which are some real thrills from Dubai Desert Safari. 

There are different types of packages and timings for Dubai Desert Safari. It includes several activities and fun for tourists and locals. The Morning, Evening, and Overnight Safari are awesome packages for individuals. 

Their camps are also designated for testing and enjoying the delicious meals of the desert. Sonora, Platinum, Al-Khayma, Rayna, and Lama are the most famous camps of Dubai desert Safari. 

It offers mouthwatering BBQ and other foods for both vegetarians and non-vegetarians. You can also experience the belly dance and performances of different people in the camps. 

Most of us would think the desert is pretty dangerous. However, that's not the case. The community and guards of the desert experience and know every inch of the desert. They will provide you with guidelines needed in the desert. 

It's Dubai; it might be expensive. No, it isn't. Most of the packages and activities in Dubai Desert Safari are quite inexpensive. It is an affordable park to spend your weekend. 

Age doesn't matter in this desert. You can enjoy every activity whether you are an adult or a teen. 

Are there only camps in the desert? No, there is wildlife, which you can experience. You can glance at sand rats, desert foxes, and gazelles. 

Sheesha and non-alcoholic drinks will be available for you in the desert, so you lighten up yourself after a back-breaking journey. 

Moreover, there is delicious Arabic food waiting for you. 

You can enjoy the whole night in the desert with an overnight desert safari package. You'll be provided with a tent to spend your night in and count the stars at night. 
These were some of the common facts of Dubai Desert Safari; there are more in real. If you ever have leisure or weekend, head out on this amusing safari with your acquaintances and have the best time. 
So pack your bags with some required stuff and enjoy the picturesque moments of Dubai Desert Safari. 
Conclusion
Dubai is an enthralling city to visit once in your lifetime. Not only is Desert Safari amusing, but it also has many more spellbinding tours; you would imagine that in heaven. The Camel, Quad, and air balloon rides are some of the best rides you will affectionate. 
In a nutshell, we mentioned some gentle facts about the desert safari. You enjoy BBQs, Sheesha, and Arabic foods in the desert. Although, you must follow the rules and regulations of the desert.
What we have covered in this article: – 
Different packages and their prices. 

Best experiences in the Dubai Desert such as camel riding, quad bike riding, dune bashing, and exquisite dinner. 

Facts about the Desert safari. 

Pack your bags with some required stuff & enjoy the picturesque moments of Dubai Desert Safari.