Splendid Shopping Malls in Abu Dhabi for Luxurious Leisure
Abu Dhabi, the city of grand shopping malls, has some of the world's biggest air-conditioned malls. The large malls welcome you to take a break from the scorching sun outside. Most importantly, the malls have countless stores for you to shop your heart out.
Not only shopping, but these malls also display a fantastic range of luxury. They narrate the story of the richness of this city.  You can visit these shopping malls with your friends and family to spend some time in shopping, watching movies, and gulping best Arabian food.
Most malls in Abu Dhabi remains open until midnight. So, thus, you get a chance to hit the discs and other entertainment bars of the city in these exorbitant shopping malls.
The great shopping malls have various outlets to buy world's most expensive things. Other than shopping, you can relax at the food courts over tempting appetizers.
All in all, you can witness multiple cultural shows at the stupendous Abu Dhabi shopping malls during festivals like Ramadan or Eid.
If you are lucky enough, you can see international exhibitions at numerous shopping malls during special occasions. Additionally, the malls arrange for different lotteries, quizzes, and offer great prizes for the participants at times.
Luxurious Heart Winning Shopping Centres
The Shopping Mall culture is so elaborate in UAE than any other country of the world. The land of shopping malls; the United Arab Emirates takes this business seriously for its visitors.
As you go inside the malls, you will understand why people keep coming back to these places again and again. Additionally, it is a great place to shelter you from the blistering desert sun outside.
The lavish shopping malls of Abu Dhabi are quick and reasonable for all those who are on a corporate visit to the city.
Furthermore, our city exploration trips include mall visits. Let us give you a detailed description of the various shopping malls of Abu Dhabi.
Yas Mall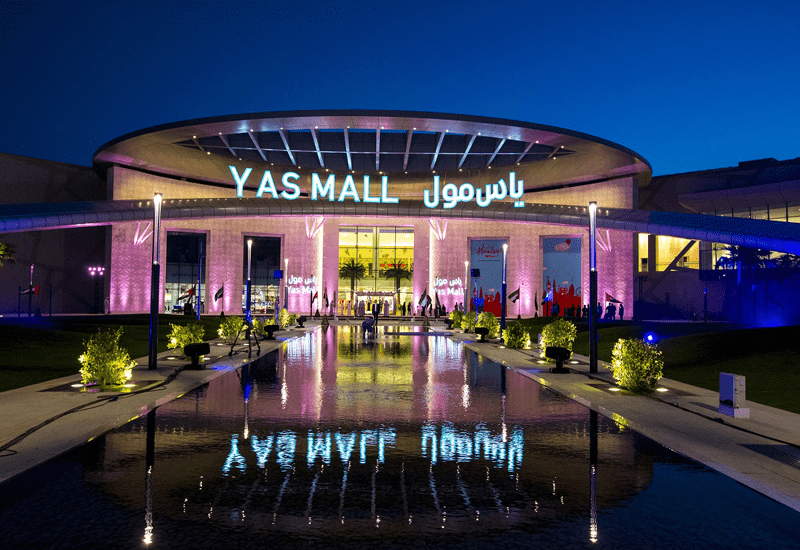 Yas Mall, situated in the middle of Yas Island. Yas Mall is the ultimate shopping destination for locals and tourists, which spread over an area of 2.5 million square feet (yes, you have read it correctly), and this shopping mall has 370 stores.
All the Big brands you name in the market have their outlet here. From American Eagle Outfitters to Calvin Klein, Terranova to Bershka, this mall hosts all big brands. It has over 50 top-class restaurants and cafeteria.
You can enjoy delicious delicacies from all around the world at this super glamorous shopping mall. This ultra-modern shopping destination is for shopping, entertainment, and eating experience.
Yas Mall has three floors that are the destination of stuff regional and international retail outlets. The 20 screen VOX cinemas is a great family entertainer. There is creative fun participating arranged for families by Fun Works.
You can also visit the Ferrari World, which is a premium leisure destination here in Abu Dhabi. Alternatively, the amusement park is the world's first theme park, based on Ferrari concept.
The shopping lovers are going to enjoy this mall a lot. They have an Apple store here that attracts most of the crowds. The Chalhoub range of outlets offers designer bags and shoes. You get a wide variety of children's clothes. Brands like Zara, Adidas, and Nike, have their stores in this shopping mall.
Abu Dhabi Mall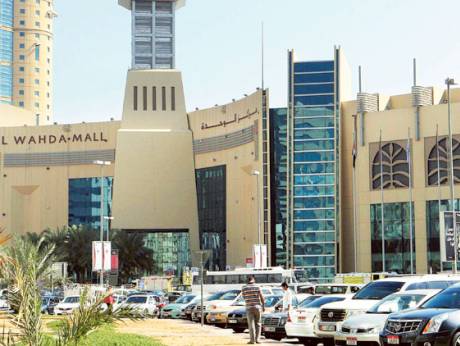 Abu Dhabi mall, situated at the center of the city, has new fashion levels in nearly 200 stores. You will be likely to go awe-stuck to browse through the designer boutiques. Notably, the shopping mall has good connectivity to Hotel Rotana.
You can find all big names here like Anne Klein, Zara or Carolina Herrera. Shopping enthusiasts consider this place to be the Mecca of luxury shopping.
You cannot stop yourself from surfing the stores like Pandora or Weekend Max Mara, once you visit the mall. The Abu Dhabi mall hosts almost 40, 000 visitors on each day.
It is a lot more than just a shopping center. It offers you posh restaurants, new coffee counters, and movie theatre. Significantly, there is a fun amusement for children as well.
The grand collection of women accessories, handbags, and sunglasses ate the Paris Gallery will not let you go without collection your favorites. The cosmetics and perfume collection of this store is beyond any comparison.
Women who are into these know the worth of these for at one place. You can get everything of your choice here. If you are looking for home furnishing, The One or Marina Furniture is there for you.
They have all required arrangements for you to send the furniture you purchase at your desired location. You just need to choose from the splendid collection and of course pay, pun intended!
Marina Mall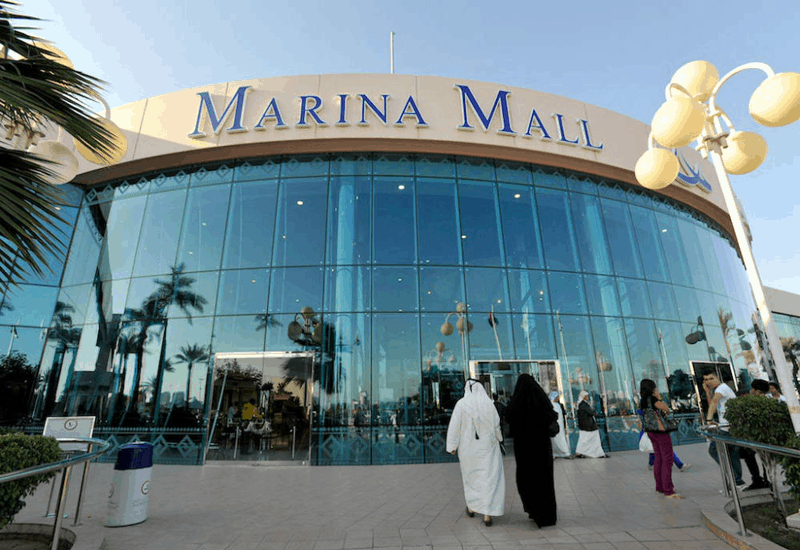 Marina Mall is a new addition to the city. This grand shopping mall has five levels, spread over an area of 1.3 million square feet. It has almost 400 numbers of shopping outlets.
This shopping center is heaven for elite brand lovers. The Gucci and Prada stores are most significant attractions of this mall. Other than these two, Tiffany & Co., Hugo Boss, and Yves Saint Laurent are big brand outlets for this shopping destination.
One of the most significant attractions of this place is the revolving restaurant. You get a ravishing city view from this 30 storied spire. The Persian Gulf is also visible from this observation tower.
You can spend some time at the ice rink here. The ice skating experience of this arena is worth a try. Even if you are new to this sport, you can still try it with the help of instructors.
The bowling alley will keep you engaged for some time as well. The musical fountain also deserves some of your time.
The restaurants and cafeteria are worth to try for meals or snacks. The regional cuisines will sure lure you away for a wholesome meal.
Al Wahda Mall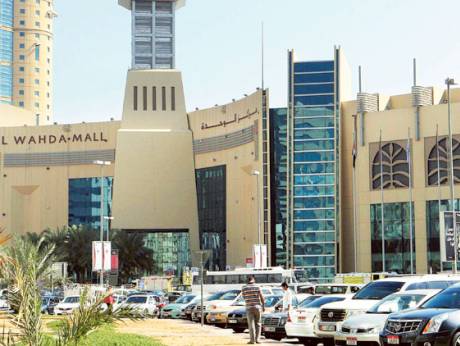 To begin with, Al Wahda Mall is another new shopping mall opened in the year 2007. It has got its name from the Al Wahda Football Club. It has mover 150 big brands showing in some 350 retail outlets.
The shopping mall has outlets selling beauty, cosmetics, and perfumes. It has books, toys, stationery, costumes, fancy dresses, and gift shops for the kids.
Women drool over electronics, home appliances, home furnishing, and other house gadgets of latest variety here in this shopping mall. It has maternity stores for the ladies where they can find all their maternity requirements under a roof.
Not only ladies, men also find their favourite fashion stores at the Al Wahda Mall. One can find superior brands of sportswear and sports goods stores to purchase from.
There is a beautiful collection of accessories for both men and women in sections like handbags, jewellery, watches, leather products, footwear, and sunglasses.
You can see stores related to art and photography. There are fitness and wellness spa for the visitors to relax.
The mall takes care of the money exchange services for the tourists and provides all pharmaceutical needs. The total layout of this mall is around 3.3 million square feet and has all big names like Tommy Hilfiger, Armani Exchange, Victoria Secret Gap and Izod.
The Galleria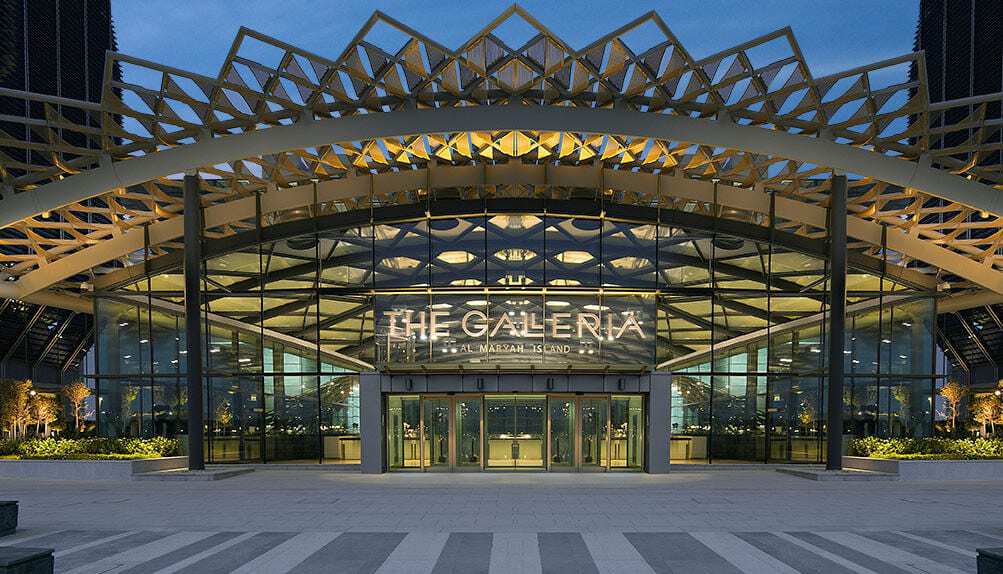 The modish shopping mall of The Galleria is located at the Al Maryah Island of Abu Dhabi. This is the perfect place to shop dine and Discover. The shopping mall has a great collection of luxury fashion for men women and children.
You can get all the products related to health beauty and fragrances here at the Galleria Mall. They have a beautiful collection of leather accessories, optics, and watches.
The dining section has popular restaurants like the South Cafe terrace, Rosewood Abu Dhabi, Four Seasons hotel, north Cafe terrace, and many more. You can get cuisine from all around the world here under one roof.
You have excellent food choice at various diners at this luxurious shopping mall. In fact, you can get to choose from international brands like Michael Kors Dolce & Gabbana, Jimmy Choo, La Martina, Alexander McQueen and Dolce & Gabbana.
The diversified collection of fashion and accessories will win your heart for sure. As a matter of fact, the food court of the Galleria Mall is famous for its dessert counters. You get a variety of chocolates and confectioneries to eat here.
From Biryani to sushi, mouth-watering meats to refreshing beverages, you get it all at the dining collection of this mall. There are a lot of events organised here throughout the year. This shopping mall issues a magazine periodically for the people to know about the tours and events.
Khalidiyah Mall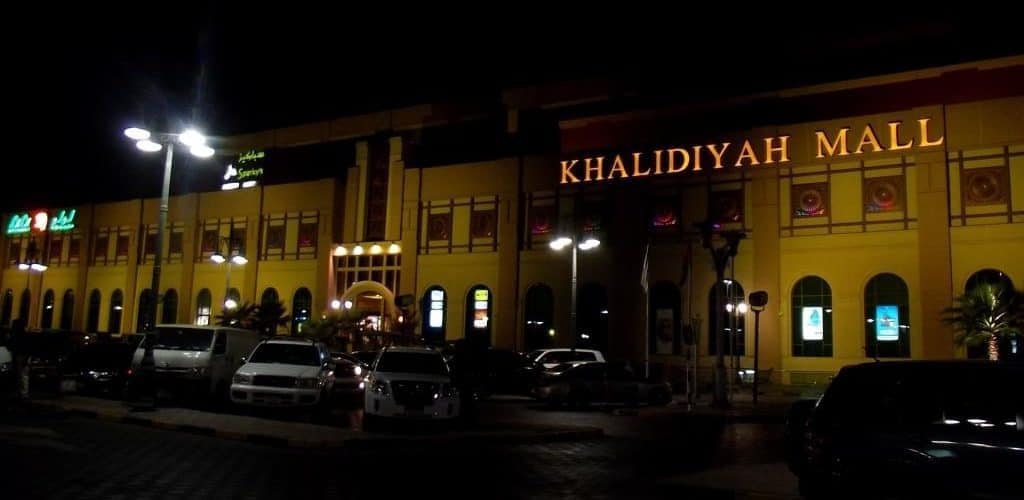 Khalidiyah Mall is situated in the Khalidiyah district of Abu Dhabi. It is very near to the Corniche.
As an illustration, this shopping mall is a beautiful combination of Arabic culture and design, along with modern layouts. The essential outlets of this shopping mall are the Lulu Hypermarket and Paris Gallery.
The food court over here is excellent. It is the best place for shopping, dining, and entertainment. The women apparel collection and accessories stores in the mall deserve a special mention.
You can find a traditional salon and all other specialty kiosks. The various department store and hypermarket supplies all the travel necessities. There is a wide collection of shoes, handbags and luggage bags.
The home bar and furniture section are worth a visit. The food court here serves all global cuisines. Godiva, gazebo, Krispy Kreme, dome Cafe, Chilli's, Burger King, Applebee's, Cinnabon and Seattle's best coffee have their stores at the Khalidiyah Mall.
The food court has dessert counter like Dunkin Doughnuts, Baskin Robbins, and London Dairy. You can avail ATM services here at this mall. The shopping mall organises various events related to special days, sports and other activities.
The cine Royal cinema has there screen here. Children can have a great time at the Sparky's Party Room that has a lot of fun activities for them to explore.
The bowling City is where you can spend a lot of time with your friends and family and have fun. Moreover, you can enjoy movies at the multi-screen theatre.
World Trade Centre Mall
WTC Mall is one of the newest shopping malls of Abu Dhabi built recently in the year 2013. The woody interior design of this shopping centre is one of the most alluring architectures that you see at a mall.
Kids and even elders like the Dino World of WTC Mall. The terrace hosts shisha cafes for interested groups. Shopping at Debenhams is an authentic experience at this place.
Apart from shopping and dining, the shopping mall has offices and Residency. There are various Arabic brands having their outlet here.
You can have stores of all categories ranging from apparel for men and women, accessories, beauty, electronics, eyewear, home decor, kids wear, shoes and bags.
The mall has a supermarket and traditional souk for visitors to buy essential and luxury articles. The beauty lounge and other aesthetic parlours are there for the ladies to relax.
The food joints offer delicious snacks and beverages. The food court section of the mall has Arabic cuisine restaurant for the people to taste the glory food.
It has a various cafeteria and snacks counters for people to refresh themselves. There are a number of Fast Food stalls for junk food lovers. All children will like the kid's zone for its fun and other amusements of the shopping centre.
Mushrif Mall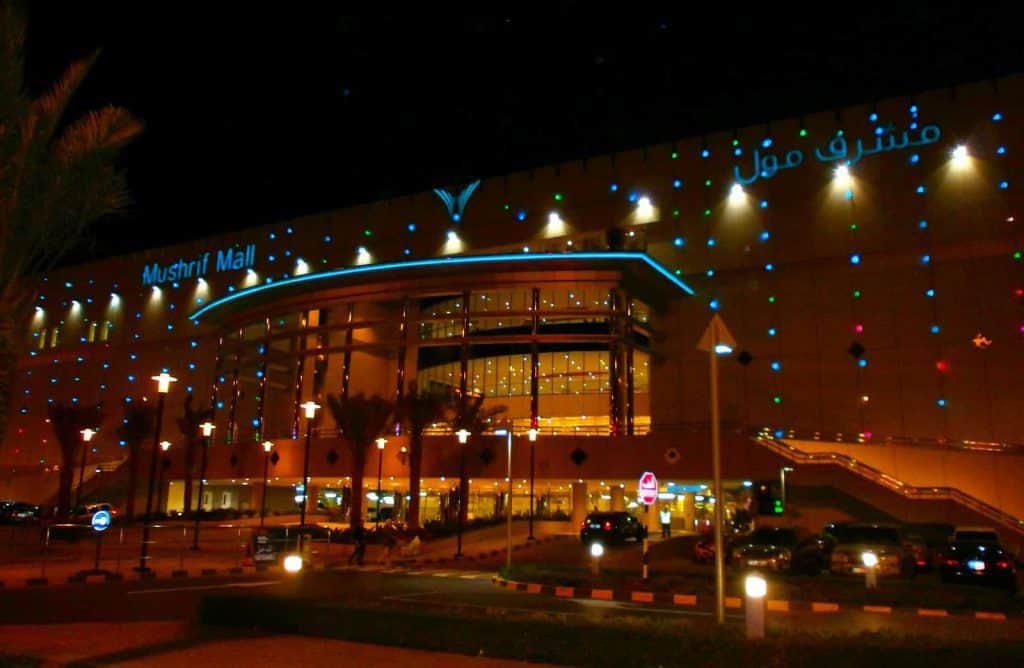 Mushrif Mall is located in the middle of Abu Dhabi Island. Mushrif Mall makes it reachable from all directions. This shopping mall offers you products of all range and budget.
This is a shopping mall with a difference. They have a mobile application that has all the information related to the shopping centre in it. They have a vast present on social media and keep updating their event statuses.
Shopping is a brilliant experience over here. You can find everything here related to fashion, accessories, eyewear, handbags and luggage, perfumes, jewellery and watches, toys, baby clothing, Arabic men, and women fashion, hello for both men and women, music, leisure, handicrafts, antiques, lingerie, sleepwear, hypermarket and departmental stores.
You can shop at Sharaf DG, Matalan and Lulu Hypermarket at affordable rates. The kid's and leisure zone is exciting here. There are various children games and rides in the play area. Women can go for skin therapies and facial services here.
There are popular restaurants, cafes, food court, frozen ice cream and drinks, and confectioneries counter at the dining section.
Al Raha Mall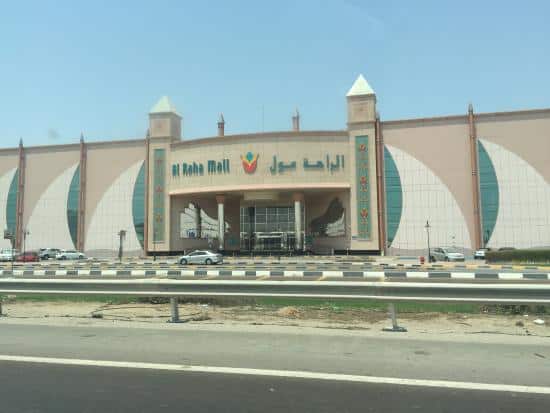 Al Raha Mall, enclosed in the Al Raha Beach Hotel of Abu Dhabi, is a recently opened water-side mall where you can find products on a reasonable budget.
The Mall is the one great destination to buy souvenirs for your friends and family back home. It has a lovely collection of books, gift, and stationery. The fashion wear, accessories, beauty products for ladies are sold hair at affordable prices.
Find the lot of local Arabic brands to choose from. Everything related to home decor, furniture, and sports equipment are hair at a reasonable price.
All the memories and mementos sold here are all tastefully done. You can buy special Arabic articles for your friends and family back home from the various local brands that have an outlet there here at the Al Raha Mall.
This mall also has compelling coffee shops, eateries and kid's amusement section. The dining section has bakeries, coffee shops, food court, restaurants and sweets & refreshment shops.
The Sparkys digital land at the fun zone is the popular activity Centre for kids. You can have florists, internet cafe, laundry, salon, studio and Money Exchange Services under one roof here at the Al Raha Mall.
Dalma Mall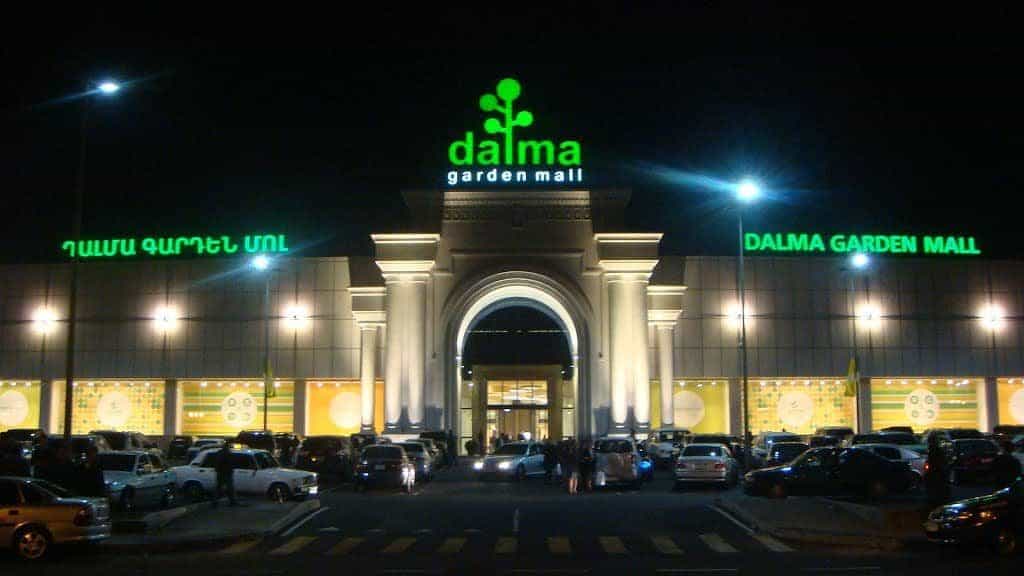 Dalma Mall is one of the largest shopping malls in Abu Dhabi. Opened in the year 2010, this mall features almost 400 outlets and is very near the Abu Dhabi International Airport.
The Mall is the one favourite shopping destination for people living in the Mohammed Bin Zayed City. You can find big outlets of Carrefour, Adventure HQ and Matalan here.
Apart from the exciting shopping, you can spend time at the food court, cinema and children's relaxation section. The shopping centre hosts various promotional events.
The mall has bagged the title of GUINNESS WORLD RECORDS for Longest Greetings Card mosaic ever created in history. It has also won the prestigious award of Sheikh Khalifa Excellence in the year 2016.
The mall has stores for everything starting from books, stationery, electronics, computers, eyewear, fashion accessories, handbags, shoes, Arabic fashion clothing, Arabic bridal fashion wear, health and beauty related products, cosmetics, perfume, jewellery, and watches.
It has separate sections for household goods, furniture, carpet, luggage, and Pharmaceutical needs. There are banks and other financial institutes inside the mall for people to make quick transactions. There are toys and hobby store for children.
The mall is best known for its cafe, fast food, and restaurants. There are a number of coffee shops that include Italian, Arabic and flavours from different nations. The fast food section has outlets from different countries.
You can even try fine dining and the various restaurants of this food court. Apart from shopping and dining, the mall has a separate section for fun activities.
The adventure zone, toy cars, various gaming stations, multidimensional theatres and indoor Game Arena are most liked by children. You can watch movies at the cine Royal screen of the Dalma Mall.
Deerfield Mall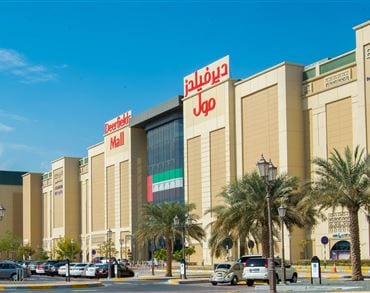 Deerfields Mall is also very near to the Abu Dhabi International Airport.
This is a complete Lifestyle and shopping destination for people with Arabic taste and more. The Mall offers the best of life to its visitors. The fashion outlet of the mall theatre everything related to your comfort and style.
You can get everyday necessities from the Hypermarket and Departmental Store of the small. They have both indoor and outdoor dining options for the visitors to satisfy their taste buds.
The Burjeel Medical Centre if it's waited here at the Deerfields Mall. The mall has a 14-screen Cineplex that attracts the people most.
You can participate in the various functions of the family entertainment zone and other fun activities going on in the fun zone. The mall covers an area of around 80,000 Square meters and is situated off the Dubai-Abu Dhabi Highway (E11).
It offers access and visibility to the people going to the Khalifa City airport. This five-storied shopping mall is at the coasts of Al Muneera and close to Al Raha Beach, Hydra Village, and Al Reef residential areas.
It has over 200 shopping outlets. This place is more liked by food lovers for its range of multinational restaurants.
Visit All the Malls of Abu Dhabi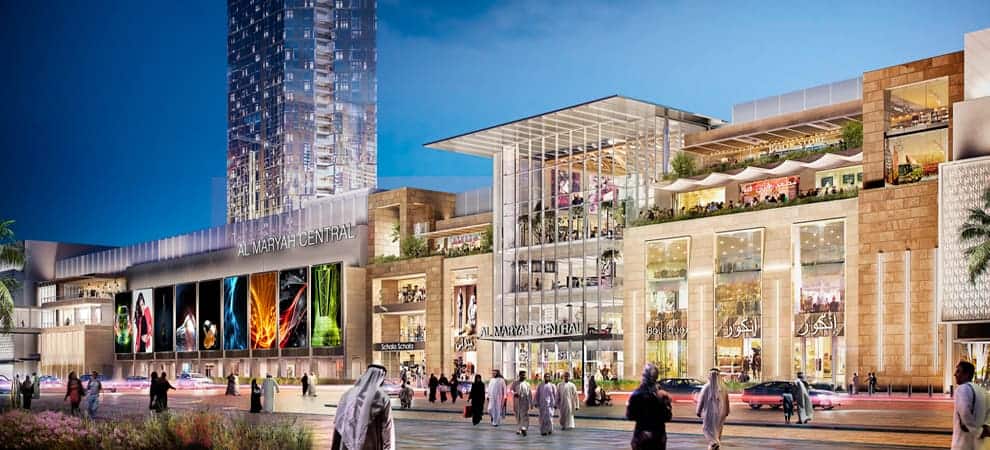 Visiting these grand shopping malls we have discussed in this article is not only to buy stuff. It is an experience in itself. It is about knowing the local business culture of the city.
Arabians are greatest hosts. You would be glad to receive the warm welcome at each of the stores that you visit. You necessarily do not have to buy anything, but this experience is worth a try.
The fantastic products sold at various shopping malls are unique. We bet that you cannot see as many wonders under one roof as you look at different shopping malls of Abu Dhabi.
We can arrange your mall visits as per your schedule in the city. We can also synchronize these mall visits in parts of your day trips.
Contact us for your day trips to the town and allow us to plan your stays in Abu Dhabi in the most beautiful way.