Different Types Of Dubai Walking Tours
What Is Dubai Walking Tour?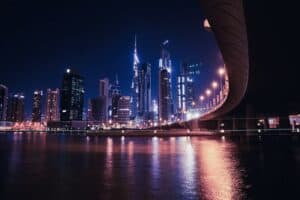 The walking tours in Dubai are quite famous worldwide as you can explore the beauty and richness of the city by walking on the streets and famous visitor places. It is the most convenient Dubai travel plan you can work out. Though, you can have real fun by walking & exploring the roads, local markets, shopping malls, amusement parks, children's parks, and other visitor places in the market.
Even if you have a limited budget to visit Dubai city, you can still make a fun-filled and joyful trip to the city. You can experience the real feel of the city by walking through it. This way, you will not only save money, but you can also visit some places where usually people don't get a chance to go. If you are a food lover, this type of trip is designed for you. You can try some unique street foods in Dubai that are not available in the seven-star hotels and real estate properties.   
Budgeted Dubai Fun Tour
The Dubai walking tour is one of the budgeted fun tours of the city. If you have a budget constraint, then this tour will complete your wish of exploring the city in detail while enjoying various aspects. You can plan for a walking tour to Dubai alone, with your spouse or a partner, with family & friends, and even in a group. Trust me! It is going to be a memorable trip.
Top 5 Dubai Walking Tours
   

Dubai City Tour
Dubai city tour is the most common type of tour plan you can plan for. Though, it is the most exciting tour of Dubai as you can experience and visit various world-famous places within the city including Burj Khalifa Tower. You can visit various seven-star hotels, restaurants, shopping malls, and hypermarkets in the town.  
   

Dubai Night City Walk Tour
If you like to explore the city at the night, Dubai would offer you the most beautiful and full of light memories. You can walk in the city within a 3 kms of distance, you can explore various visitor places and night markets.
   

Dubai Amusement & Children Parks Walk Tour
Make a perfect family walk tour to Dubai. Your children would love to spend some fun time in the amusement and children's parks. You can explore some unique theme-based family-oriented parks in Dubai, where you can spend some quality time.   
   

Dubai Shopping Walk Tour
Are you a shopaholic? Then Dubai city is the right place for you. You can spend hours in the shopping malls and old markets of Dubai. By walking down the street, you may find some shops selling unique products.  
   

Dubai Beach Walk Tour
On the outskirts of Dubai city, you can visit beautiful exotic beaches. You can take a memorable peaceful walk on the shores. Capture some mind-blowing photographs and landscapes here.
Things That Make Your Tour Plan Workable
You must consider and work on the below-mentioned factors that will help you to plan for a perfect city walk tour of Dubai;  
Perfect Calendar Days
You must choose the best weather and favorable calendar days so that you don't need to suffer from the sun's heat in the city. Plan for a tour in the winter.
Appropriate Tour Budget
Though city walk tours are pocket-friendly, you should set a genuine budget to explore the majority of visitor places within the city, and nearby.
Professional Travel Planner
If you don't want to get disappointed or feel frustrated. It is advised that you should hire a professional travel planner to do this job for you.
Perfect Itinerary
You should discuss and prepare a workable and authentic itinerary and to-do task list for this Dubai city walk tour.
Conclusion
It feels amazing when you visit a new place, and you get to walk on the street and local markets of that place. You can explore Dubai city on foot using less public transport and other local travel provisions. Make a sensible visit plan for Dubai city to avoid unwanted circumstances. Hire a service provider in Dubai, and be a part of the most happening tour of your life. Book Your Tour Now!