Fujairah East Coast Tour
Fujairah is one of the seven emirates in the UAE and most probably, only a handful of the global populace has heard or visited this place. So, it wouldn't be unconventional for a person to shrug when asked about Fujairah. Let's understand a little about the emirate of Fujairah.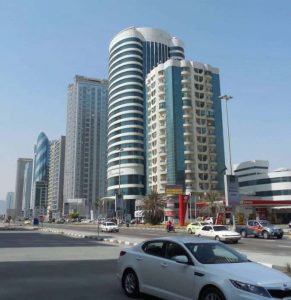 It is a renowned business hub in the UAE. On one hand, it has skyscrapers kissing the cerulean skies and on the other hand, the chain of Hajar Mountain enhances its natural charm as they separate it from the rest of the UAE. This uniqueness of Fujairah makes it a must-see emirate in the UAE. It is equidistance from Dubai & Sharjah and thronged on a huge scale by tourists. Another unique factor about Fujairah is that this emirate is the sole port in the UAE for business purpose. It is the gateway to the Indian Ocean and most of the shipments are exported from this port.
If you are planning a Fujairah east coast tour for your next vacation, do not miss this small guide that will surely help out in various ways. Peruse ahead and get tantalized with the amazing emirate of Fujairah.
Activities to Enjoy in Fujairah
During the east coast tour in Fujairah, there are umpteen things that one can easily enjoy without getting bored. We have compiled some amazing activities that you shouldn't miss out on.
Want to see two bulls locking horns? Of course, you would love this opportunity! Bull butting is an ancient sport practiced in Fujairah. In this sport, two bulls lock their horns to establish their dominance and the whole event is about showcasing muscle power. It was introduced in the 17th century by Portuguese and today, it is an eminent event in Fujairah.
Snorkeling and scuba diving are prime underwater activities that people enjoy. While you're on an east coast tour in Fujairah, missing out on exploring the marine enjoyment is something one will regret. Owing to the extensive presence of marine life, people get a chance to witness a variety of marine creatures. There is a total of 11 diving spots in Fujairah where you can relish this intriguing experience.
Century Mall and Tower Mall are two amazing places where you can find almost everything needed for shopping. During your east coast tour in Fujairah, these malls can be your one-stop destination for purchasing fashion clothing, jewelry, food, electronics, recreation, and much more. The local street market is set up every Friday and that's a must-visit. Hundreds of people swarm to these malls everyday and the charm increases during the holy month of Ramadan.
If you're a trekking fanatic, Khor Fakkan is the place you should visit during Fujairah east coast tour. This location is not less than a haven for trekkers and nature lovers. Since this place is enveloped amid beautiful mountains, it makes it a well-known spot for relishing the venture of trekking.
Places to Visit in Fujairah
There are several tourist destinations that should be on the checklist for Fujairah east coast tour. Historical places, religious places, public places etc., are located in abundance. Tourists, from corners of the world, arrive at Fujairah and throng to these places on a huge scale. Here's a look:
The village of Masafi is a major tourist attraction in Fujairah. When your Fujairah east coast tour from Dubai commences, it is one of the must-see places covered. The authentic Bedouin life in the Arab Land can be experienced in this ancient village. The mineral water springs are prominent highlights of this place. The presence of these springs in Masafi Village makes it the largest producer of mineral water in the UAE.
An architectural masterpiece depicting the intriguing Islamic style of architecture, Sheikh Zayed Mosque is a well-known religious place in Fujairah. It covers a total area of 39,000-meter square and can accommodate 2,800 worshippers at the same time. Non-Muslims aren't allowed to step inside this mosque but they can admire its architectural charm from outside.
Your Fujairah east coast tour remains incomplete without visiting Al-Hayl Castle. It is a historical edifice that was built in the year 1830. This castle was a residence to the Royal Family of Fujairah. Being the former residence of the former ruling clan, this location is heavily patrolled and remains under surveillance throughout the year. It is a haven for photographers.
The mosque of Al Bidyah is the oldest in the UAE. Built in 1446, the present-day historic site stands affirm with a mud-brick foundation and walls. The entire mosque is supported with a single pillar and has a mihrab, a prayer niche that points in the direction of Kaaba. Though it is not used for prayer purposes, it has the charm of luring visitors & history buffs on a huge scale.
En route Fujairah east coast tour from Dubai and you'll witness the marvelous Fort of Bithnah. Also known as Fujairah Fortress, this structure stands on the city outskirts and overlooks the entire range of Hajar Mountains. It was constructed in the 17th century with the purpose of keeping an eye on the Emirate of Fujairah and protecting the site from infiltrators. In previous times, it used to be heavily guarded by armed soldiers.
Reaching Conveniently
Reaching Fujairah isn't a tough task. The emirate has well-established connectivity with roadways and airways. Those willing to reach the place via flight require getting their reservations done for Abu Dhabi or Dubai. From these emirates, several private cabs and buses ply to Fujairah.
The emirate of Fujairah is an intriguing destination that promises thrill to all visitors. By visiting there, you can witness the smooth blend of history and modernity. Undoubtedly, Fujairah is a Jewel in the Crown for the UAE and the entire credit goes to its geography. Its charm cannot be defined by combining sentences and thus, you need to visit the site for an unforgettable experience.